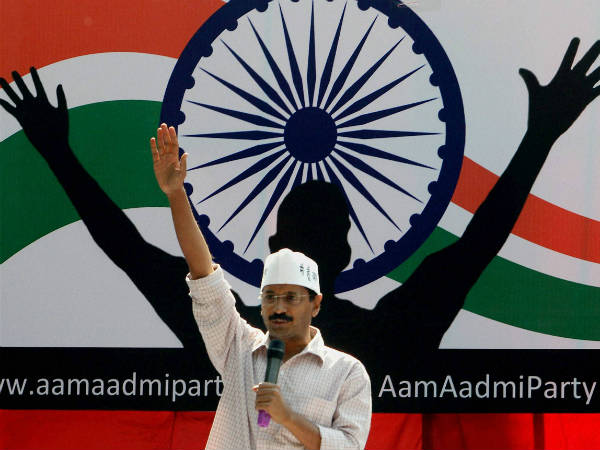 CPM has a lot to learn from the stunning debut  of AAP.  Aam Admi Party's trump card in the last Delhi assembly election was their promise of a corruption free government and pro people measures. AAP is talking about cultivating a new political culture that the so called pro people parties like the  left front failed do. Back in 1925 ( it can be contested ) when the CPI came into existence, it made a promise –a promise to stand by the side of people to protect their rights.
When parties with such long legacy and history could not bring in change, apparently a novice, AAP, under the leadership of Kejriwal could bring in some optimism to the people who are tired of false promises and corruption.
Well, let's have a look at the milestones in the life of the man behind AAP-Arvind Kejriwal. He will be known as the hero who stunned the nation by making a spectacular electoral debut in the Delhi Legislative Assembly elections. Kejriwal has defeated Sheila Dikshit in her constituency by around 22,000 votes. His party captured 28 seats out of Delhi's 70 seats and finished second after BJP (32 seats).
Let's take a quick look at the rising star of Indian politics, Arvind Kejriwal
Arvind Kejriwal resigned from his job of a tax official in 2001 and began working as an anti-corruption activist.
He strongly supported India's Right to Information Act in 2005 and earned the Ramon Magsaysay award for his efforts.
He joined Anna Hazare after a few years to support the anti-corruption Lokpal Bill.
Their demands of the bill were not accepted and differences crept in between Kejriwal and Anna Hazare. But it brought Kejriwal into the national limelight.
Kejriwal formed the Aam Aadmi Party in November 2012.
He campaigned without security for his party in Delhi, a rare phenomenon in Delhi's political scenario.
The broom is the party symbol of AAP. Kejriwal's supporters brandished brooms to signify a clean sweep of India's decayed politics and wore white Gandhi caps to symbolize an era when politics of honesty and politics of public service was prevalent.
He followed US President Barack Obama's strategy of accepting small donations and collected about 20 crores for his party.
Kejriwal and AAP have come under criticism for their economic policies and promises to reverse hikes in water and electricity prices.